Agrim Housing Finance began with the premise that "Getting a home should be as easy for everyone as dreaming about one."
In 2020, when the Corona Virus was creating havoc around the world and lockdowns became a part of our lives to keep the deadly virus under check. During these times, the need for adequate and safe living came into the spotlight like never before.
In the period of Lockdown, the informal and self-employed were clearly the most vulnerable as they were mostly living in congested and shared spaces. Hygiene and safety needs that were paramount aggravated the housing shortage in the country.
To address the difficulties and issues of the gig economy comprising of the  EWS, LIG sector in India, Agrim Housing Finance came forward with simple home loan solutions for this sector in particular.

Today, 90% of the housing shortage in India stems from the "bottom of the pyramid. To ease the plight of those ignored under the traditional banking paradigm, Agrim Housing Finance, a new-age housing finance company, took up the cudgels to serve the Informal and Self-employed sector in particular with simple, fast, and easy home loans.
A tale of courage in COVID times
To service the informal, self-employed, EWS, LIG sector, especially in the wake of the pandemic, Agrim Housing Finance, made its entry into the housing finance space in the fag end of 2020 and established its niche as the only digital housing finance company which provides, Paperless Home Loan Approval in Just 10 minutes to informal, self-employed segment exclusively.
Our dedicated services to alleviate housing shortage for this sector with easy home loans have been recognized by top media houses & national dailies. Read full article here.
Stepping in with Modern technology innovations, Agrim HFC Offers Easy & Paperless home loans up to ₹ 25 lakhs with subsidy benefits under Pradhan Mantri Awas Yojana (PMAY). Any potential homebuyer in the informal self-employed segment can check his eligibility quickly on the Agrim Insta Home Loans app and get a pre-approved home loan within 10 minutes.
Agrim Housing Finance is cognizant that the pandemic has been a disruptor for the EWS and LIG, which have adopted digitization in a big way. So by using 42 algorithm-based scorecards at present, with supervised machine learning, our application works on a B2C model with an easy-to-follow process that considers the income of all the earning members in a family, which enhances the edibility of getting a home loan. The company has a presence in 4 cities, Mumbai, Pune, Bangalore, and Indore. Read full article here
Technology for the betterment of lives
Through innovative technologies & supervised machine learning, artificial intelligence, Agrim Housing Finance makes it easier for those who have found it difficult to obtain credit and fulfill dreams of owning a Home of Their Own with customized home loans. Interestingly most of this demand stems from Tier II and III cities, as our CEO writes.
The Agrim HFC scoring model fetches data when the customer logs in to our app and allows us to assess the creditworthiness and sustainability of an aspiring homebuyer even during situations of economic duress (such as the pandemic).
In an end-to-end digital process, a customer makes an important decision, such as a home purchase from the privacy and comfort of his office or home. Digitization has been in focus in the latest monetary policy review by The Reserve Bank of India. (RBI quotes CEO Dr. Malcolm Athaide)
Our efforts to reach out to the customer have borne fruit over the past year, despite two full-fledged COVID-led lockdowns. After establishing our footprint in Maharashtra with three branches in Mumbai, Kalyan, and Pune Agrim, Housing Finance is now present in Bengaluru, Indore, and Coimbatore.
Affordable home search made easy by Apna Ghar Khoj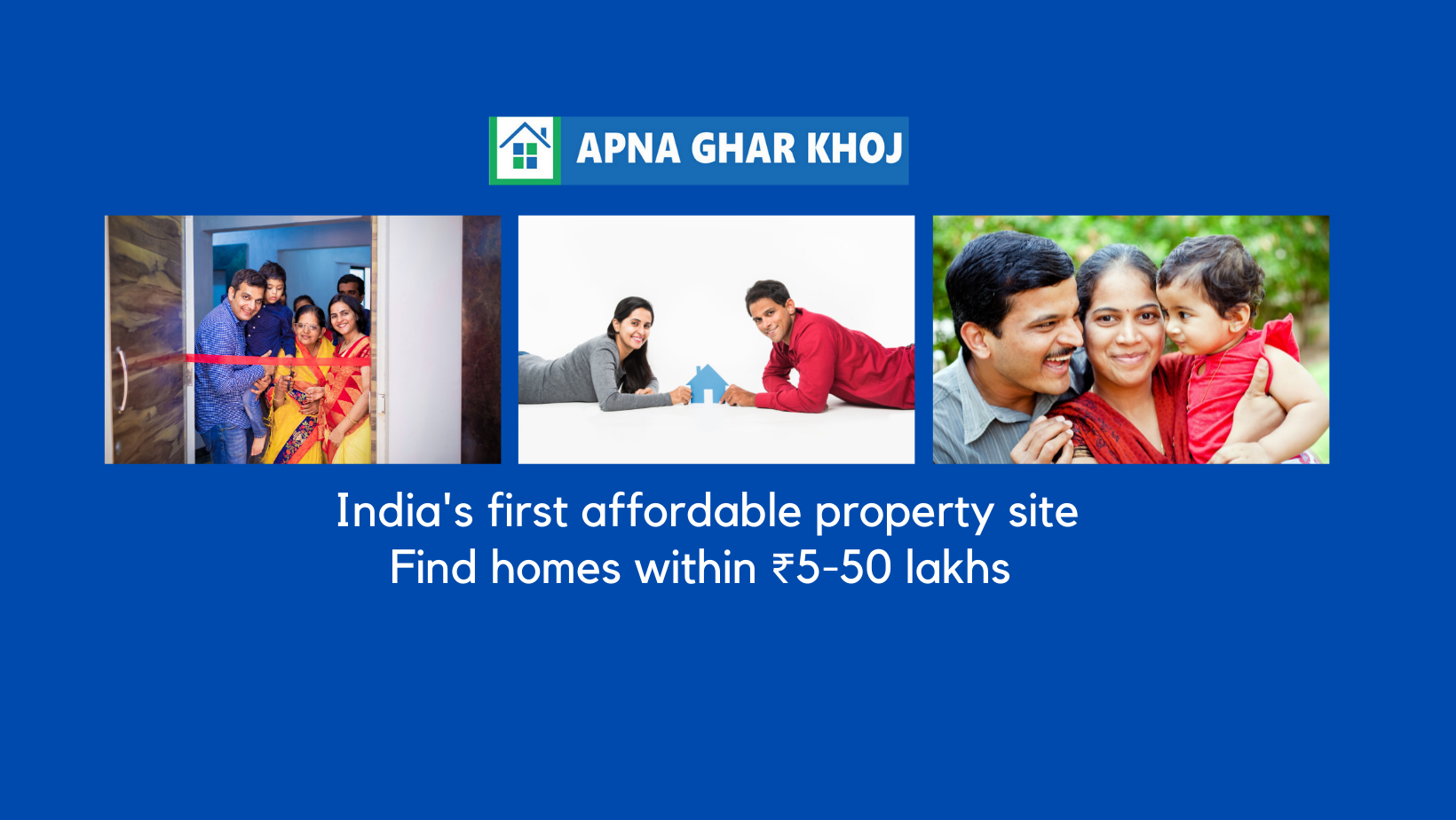 The vision of Providing Home with three primary value propositions of "Find My Home," "Finance My Home," and "Improve my Livelihood," Agrim Housing Finance fulfilled its first commitment through the launch of Apna Ghar Khoj India's first and exclusive affordable property search site where builders can list projects in the range of ₹ 5-50 lakhs. The national and regional media also highlighted this innovative value proposition.
Lastly, and most importantly, the core values of Agrim Housing Finance are deeply rooted in Environmental, Social, and Global (ESG) principles, through which we fulfill our third commitment of "improving the livelihood" of our customers.